There are Certified PraiseMoves Instructors on six continents offering group or one-to-one classes. Please contact the individual for more info on classes in your area or country. There are around 200 instructors in US and Canada which are not listed here.
United Kingdom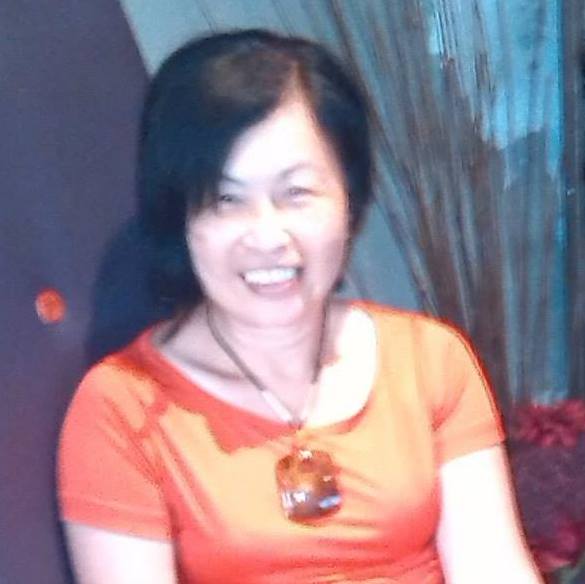 Ronna Fu
Certified PraiseMoves Instructor
Ronna is passionate to bring understanding to others about the power of meditation on God's word and how it can help transform lives. Ronna holds a Bachelors Degree in Biblical Counselling. She studied Biblical Counselling as a practical way of helping people with the issues of life, believing that the Scriptures can bring breakthrough. What she discovered was that many were not familiar enough with the Scriptures and how to apply them in their lives. She sought the Lord for another way of enabling people to get the word of God in them being convinced that if people could align themselves with the scriptures this would transform them. She then came across PraiseMoves and liked the way it was so focussed on biblical meditation. She got in touch with Laurette Willis, the Founder of PraiseMoves in America and enquired about her Certified Instructor Course. Without hesitation, she signed up for the course and the rest is history.
The exercise in PraiseMoves is the "witty invention" to get us more into the Word, and more of the Word into us. After completing the training, Ronna is now a certified Instructor. She believes PraiseMoves is another valuable tool for getting the word of God into a person and this has the spiritual power to transform them from the inside. PraiseMoves is also for the mature Christians who want to spend more time mediating on the word of God and keeping fit at the same time.
Ronna has experience of leading and training a ministry team in her previous church in Luton and also works for an international ministry that has at its heart of biblical teaching to reach the unreached and teach the untaught.
Ronna is also a trained Graphic Designer. She worked and lived in 3 countries – Malaysia, Switzerland and Scotland. She now resides in Cambridgeshire, England.
Contact: ronna@praisemovesfitness.co.uk
---
Liz Sheridan
Certified PraiseMoves Instructor
Liz has a BSc in Nursing Studies and worked as a nurse for several years before having her children. She now works in Antenatal Education and enjoys home educating her 3 children. In seeking a Christian alternative to the yoga exercises she was asked to use in her antenatal education, she found PraiseMoves. Just like Ronna, she signed up immediately and became a qualified PraiseMoves Instructor. She is based in Ruislip, Middlesex (UK). At present she can offer 1 to 1 classes and weekly classes in South Ruislip.
Liz loves the spiritual peace and physical comfort that she experiences doing PraiseMoves. She has found it highly effective as part of God's healing for her from childhood anxiety/panic attacks. Liz gave her life to the Lord Jesus Christ about 20 years ago and continues to be thrilled in her journey with God all He is teaching her.
Contact: lizzysheridan@gmail.com
---
Australia
Australia
Sydney, New South Wales
Sharon Ereaux
Sharon.ereaux@gmail.com
Australia
Toowoomba, New South Wales
Lori Woodward
butterflymantle@gmail.com
Australia
Queensland
Mount Isa
Corlia Pienaar
corliapienaar@gmail.com
Australia
Queensland
Delaneys Creek
Sharon Borggaard
steensharon@bigpond.com
Africa
Africa
Middle East, West, East Africa
Temille Porter
shikana.temille@sbcglobal.net
South Africa
Cape Town, South Africa
Heideli Loubser
breatheandpraise@gmail.com
South Africa
Johannesburg
Michelle Mills
michelle@ballmail.co.za
Asia
Singapore
Singapore
Doreen Hong
doreen_hong@yahoo.com.sg
Phillipines
Manila
Marivic Vidaure
mdvidaure@yahoo.com
+63-917-9535265
South Korea
Anyang, Gyeonggi-Do
Mariah Perrin
mariah.perrin@gmail.com
Europe
England
England
Woking, Surrey
Sarah Mullins
boomullins722@gmail.com
South West England
Somerset
Mahalia Purchase
mahaliaswellness@outlook.com
Stuttgart, Germany
Annette Sowders
annettedsowders@gmail.com
Western Finland, Finland
Petra Ford
petra_ford@icloud.com
Luzern, Switzerland
Melody de la Cruz
melody@mypremiumgroup.com
Linz, Austria
Agnes Antal
agnes.antal@outlook.com
South America
Ecuador
Cotacachi
Jennifer Bunderle
jbunderle@gmail.com
Peru
Lima
Griselda González Garrido
Jamaica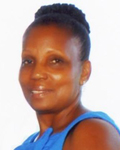 Ecuador
Kingston
Madge McLeod
mamcleodca@yahoo.ca
For US and Canada, please go to www.praisemoves.com